Is Your Business Leveraging the Full Potential of Cloud Computing Technology?
We Can Help.
Cloud solutions reshaping the business world from top to bottom, bringing big changes to organizations of all sizes – from neighborhood mom-and-pop shops to urban startups to Fortune 500 corporations. An estimated 40 percent of small business in the U.S. have fully adopted cloud computing, and industry studies predict that over 80 percent will migrate to the cloud by 2020.
Migrating to the cloud offers numerous benefits to business owners, including lower costs, improved collaboration, increased flexibility/scalability, and greater integration. However, with so many cloud solutions now available for businesses, selecting the right platform and features for your business can be overwhelming and difficult.
To find the best cloud solution, a business must be able to identify their individual needs while also knowing about the latest enterprise technologies available. In essence, you have to speak business and technology. Fortunately, we are fluent in both.
Openmind Technologies bridges the gaps between what your business needs and what available cloud and data technologies can do.
CONTACT US
How We Can Help:

Cloud Strategy

Application Development

Cloud Integration

Cloud Migration
Openmind Solutions for Cloud
Organizations that partner with Openmind for cloud solutions achieve outstanding results through three key differentiators:
1. We know application development
Decades of application development excellence and experience
Extensive knowledge of critical business processes, productivity and automation
Cross-industry expertise using leading and emerging platforms, tools and capabilities
2. We know this is about your business
Deep understanding of your business demands, needs and processes
Clear roadmaps with defined costs, deliverables, milestones and completion dates
Simplification-oriented approach for rapid implementation of key components, even while completing the overall solution
Development on time, within scope, within budget, and with minimal business disruption
3. We make your cloud solutions worker harder for you
We can partner with you at any or every stage of development, including:
Development/Integration
Design
Application Development & Refactoring
Enterprise architecture
Integration
Internet of Things (IoT)
Data & Analytics
Quality assurance
Launch/Support
Collaboration & Productivity Solutions
Infrastructure Migration
Identity Management & SSO
Training
Deployment
Vision/Concept
Premise and cloud strategy
Readiness assessment
Roadmap development
We Speak Business and Technology
At Openmind, we always begin with your business – what it does, what it needs to do – then determine the right technologies and processes to improve issues today, keep them from becoming problems in the future.
Likewise, our extensive knowledge of current and emerging technologies and tools across multiple platforms enable us to capitalize on key trends driving cloud solutions including Cloud Application Development/Platform as a Services (PaaS) for capabilities normally found only at larger organizations, big data and analytics, mobile solutions, hybrid applications that integrate on-premises and cloud systems, the Internet of Things (IoT), and security.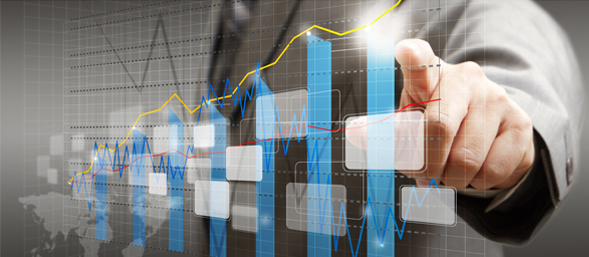 As technological development races forward, talk to us about how the right application development services and cloud solutions can benefit your business now – and deliver sustainable advantages for the future.